The first thing I notice about someone is their smile. Right now I don't have the straightest teeth (sorry Mom and Dad, I blame you for not getting me braces...one day when my BIL is done with dental school I will have them!)...but I can control the color of my teeth. I have tried many different whitening systems. Most take a few days or even weeks for me to notice a difference in my teeth. Brooks has gotten the expensive teeth whitening trays from the dentist, and I just haven't felt good about forking out a few hundred dollars on it.
With Luster Premium Whitening, I noticed whiter about 10 minutes! I was a little skeptical at first. I thought it was a little weird that I was going to sit in the bathroom holding a light to my teeth. But it really worked! It does take a little bit more work then with the trays or strips. But the results are immediate. I am so impressed. Depending on how many shades you want/need to go you can safely perform 20 at-home applications that will take you no more than an hour. The best part is that my teeth never felt sensitive after whitening them with this kit!
W
in It: One lucky winner will win a a Luster Premium Whitening Kit (a $40 value)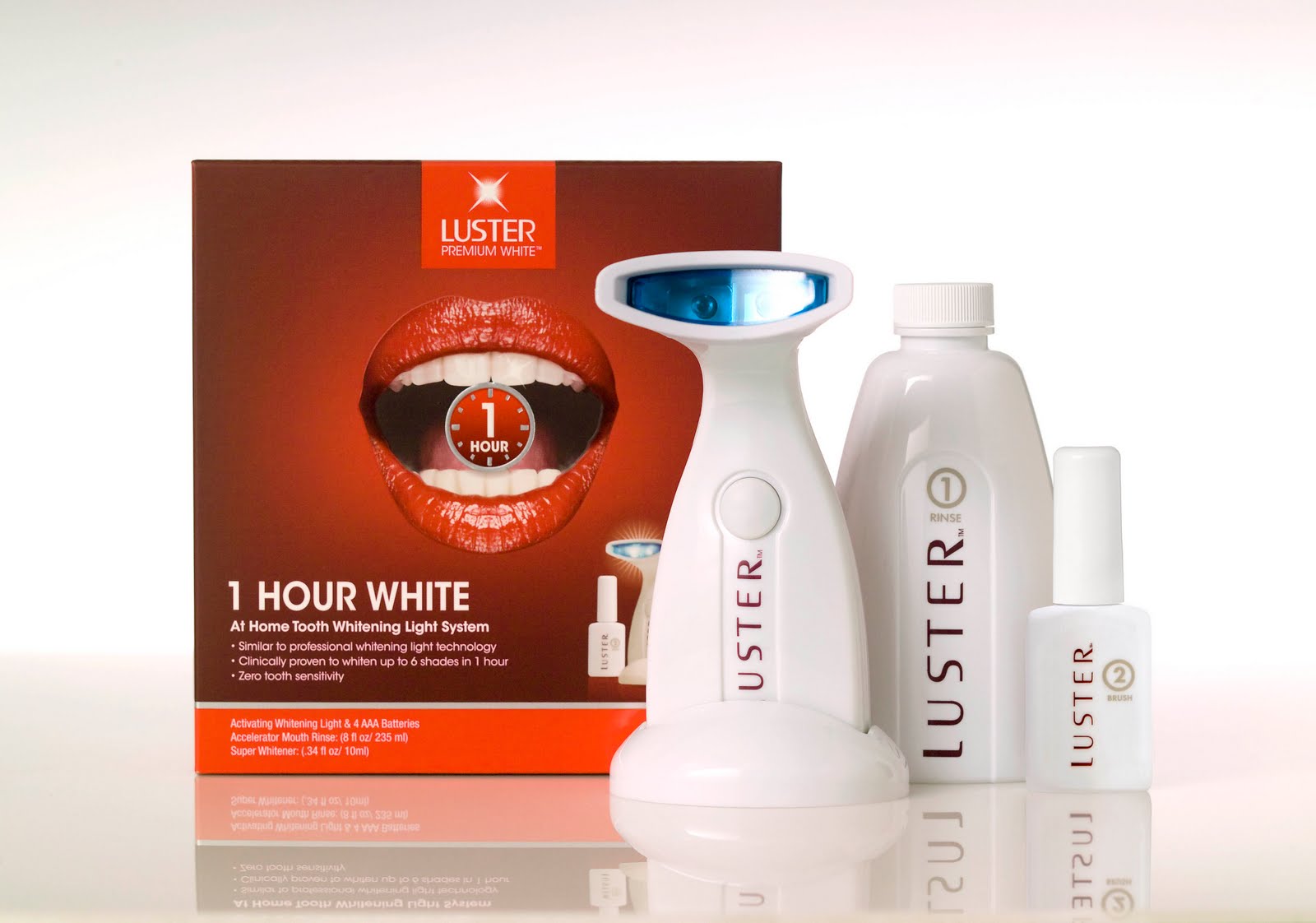 (MANDATORY)
Visit Luster Premium White and tell me something you saw or learned!
Extra options:
*Follow "
Our Family Treat
" on Google Friend (2 entries)
*Like "
Our Family Treat
" on Facebook (2 entries)
*Follow "LusterPremWhite" on Twitter (1 entry)
*Like "LusterPremiumWhite" on Facebook (1 entry)
*Grab our button! (3 entries)
*update your status on Facebook or Twitter telling your friends about our giveaway (1 entry)
*Add our
link
to your blog roll on your blog (2 entries)
*Blog about this giveaway (3 entries)
Details
:

Make sure to leave separate comments for each entry. Open to US only! Contest ends November 4th at 11:59 PM and winner will be chosen by Random.org generator. When winner is announced you will have until Wednesday to claim your prize, or a new winner will be chosen.
Disclosure: I was provided this product free of charge. Opinions expressed are my own. Individual results may vary.